The task of recording new Aircraft Damage is straightforward with the CONVERGE ETL Damage module. Multiple views (or charts) of the aircraft are available for selection. Once selected, you can scroll around and zoom in and out to allow exact placement of the damage marker. Once the damage marker is confirmed, you are then guided through entering the information to ensure everything required is captured correctly. Photographs of the damage can be captured throughout the life of the damage item to allow degrading damage to be identified and tracked, giving a true timeline of any changes which may occur.
Leveraging the power of the CONVERGE platform allows all users of the system to immediately be notified of, and see any new or updated damage items and all related information and photos. Data can be automatically synchronised with your MRO systems, ensuring damage reports are quickly getting to where they need to be, and any changes are immediately available on the Converge ETL. Each damage item is assigned its' own unique reference and the system roles/permissions ensure only people with the appropriate authority can make changes to damage items. Any everything is fully audited - as you would expect.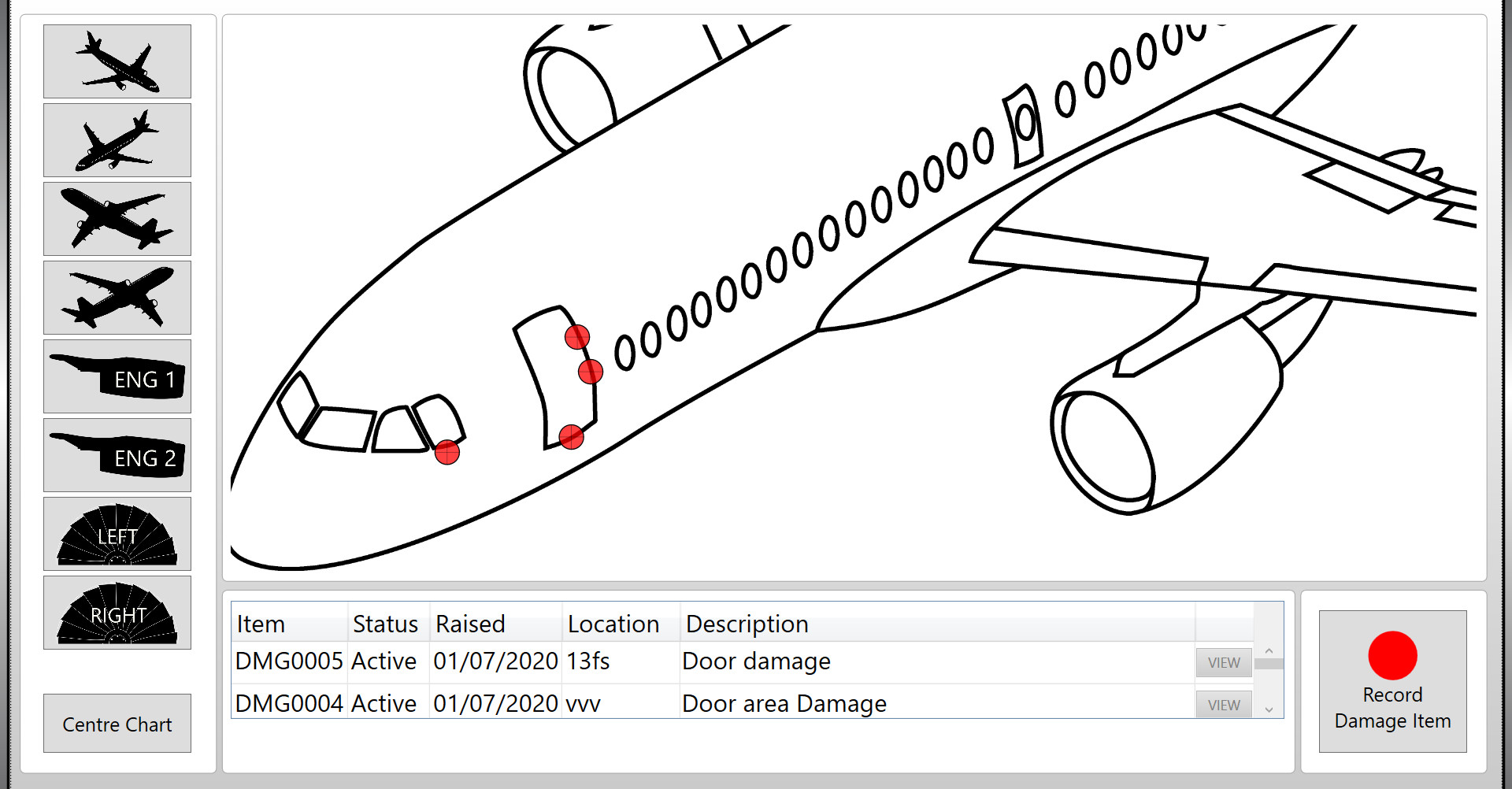 All current and historic damage items can be viewed on the CONVERGE ETL or the CONVERGE Website. Appropriate permissions can be granted to third parties to allow safe and secure sharing of some or all of the damage data. Additionally, full Damage Reports are available for instant download from the website in PDF format, giving you a print (and archive) copy of all the aircraft damage when required for inspections.
MOC staff always have access to up to date information on all aircraft damage items, including photos of the latest state of the damage. CONVERGE can also provide a full damage management solution, allowing Damage Item defects to planned via our Line Maintenance Module and all relevant documentation, including repair documents, can be stored securely against the damage item.